UPDATE! - February 19th - Boil Water Notice
Posted: 1 year ago
---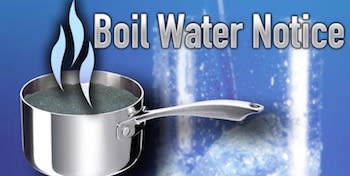 UPDATE! Boil Water Notice
Fort Bend County MUD 41
February 19, 2021


Residents in Fort Bend County MUD 41 remain under a Boil Water Notice.
Residents should continue to boil water until further notice.
At this time, we do not have an update on when the boil water notice will be lifted.
We will continue to provide updates as soon as they become available.
Additional Boil Water Information
According to the Texas Commission on Environmental Quality's guidelines for a "boil water" order all water used for drinking, preparing food, beverages, ice cubes, washing fruits and vegetables, or brushing teeth should be boiled (prior to consumption) on a stovetop, electric kettle, or in the microwave (in a microwave-safe container).
Children, seniors, and persons with weakened immune systems are particularly vulnerable to harmful bacteria, and all customers should follow these directions. To ensure destruction of all harmful bacteria and other microbes, water for drinking, cooking, and ice making should be boiled and cooled prior to use for drinking water or human consumption purposes. The water should be brought to a vigorous rolling boil and then boiled for two minutes. Please allow the water to cool prior use.
Residents should continue to boil water until they have been notified by the District.
DO:
Turn off the ice maker until the boil water notice is lifted.
Use commercially bottled water or water that has been at a rolling boil for at least two minutes for all cooking, hand washing and brushing teeth.
Use hand sanitizer if boiled or bottled water is not available for handwashing.
Use disposable, single-service utensils and tableware, or use your dishwasher on the hot or sanitize setting
Discard existing ice made after the boil water notice has been lifted and clean and sanitize ice bins.
DO NOT:
Do not use tap water to wash/soak produce.
Do not use tap water to thaw frozen foods. Thaw only in the refrigerator, or microwave as part of the cooking process.